Tool & Die Manufacturing Capabilities
Anderdon Tool has the capabilities to design and manufacture metal stamping dies of virtually any size, shape, and complexity. Our area of expertise is building stamping dies for automotive underbody and structural frame components. We build tools ranging from small line dies to large mechanical transfer dies, and progressive dies.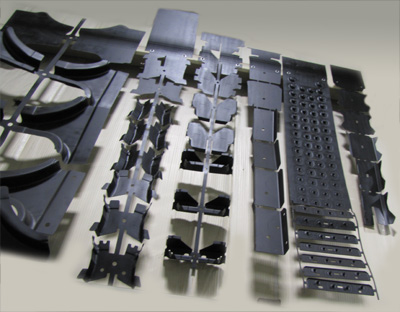 Our in-house die building services include design, engineering, manufacturing, and press tryout. Our manufacturing facilities are designed for optimum routing, machining, and assembly of stamping die tooling. All CNC machining centers are equipped with FCS clamping systems to facilitate fast setup of die tooling and tooling details. Our clamping systems minimize machining center setup time and provide scheduling flexibility between machines.
In-house Tryout Presses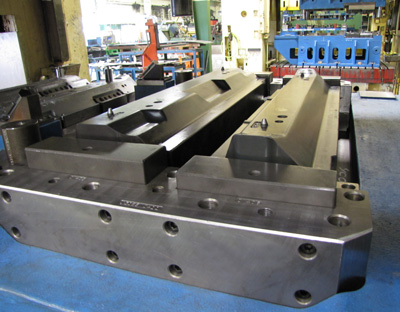 1000 Ton Metal Stamping Press
Bed size 56" x 144" (1400mm x 3600mm)
40 1/2" Shut Height (1000mm)
Bed size 72" x 144" (1800mm x 3600mm) with mounting plates
30 1/2" Shut Height (800mm)
(Two) 600 Ton Metal Stamping Presses
Bed Size 108" x 72" (2700mm x 1800mm)
54" Shut Height (1400mm)
Anderdon Tool has additional tryout press capacity available at local facilities to match your needs.
CNC Machining Centers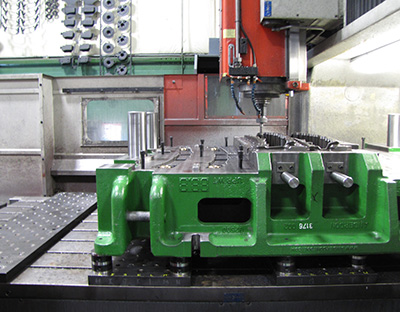 Maximum x-axis: 118" (3000mm)
Maximum y-axis: 60" (1500mm)
Maximum z-axis: 30" (750mm)
Material Handling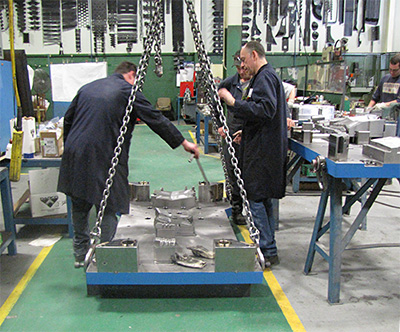 Anderdon Tool has lift capacity of up to 15 tons.
For more information about our stamping die manufacturing capabilities, please contact us.