Anderdon Tool - Our Company
Anderdon Machine Tool & Manufacturing has been building metal stamping dies for over 30 years. We are a single source for metal stamping dies, prototype parts, and gauges. Our customers recognize Anderdon Tool as a quality source for reliable tooling and on-time delivery.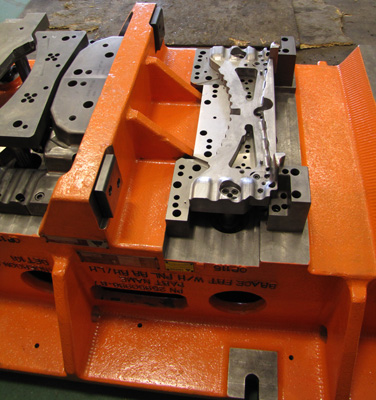 We are an automotive tooling supplier of line dies, mechanical transfer dies, and progressive dies. We specialize in metal stamping dies for underbody frame and structural components. Our dies form production parts for Ford, GM, Chrysler, Honda, Toyota, Nissan, Fiat, and Volkswagon.
Anderdon Tool is a family-owned tool and die shop operating from two adjacent plants located in Windsor, Ontario. Our facilities are 15 minutes from the Detroit-Windsor border in Southwestern Ontario, adjacent to the Automotive Capital of North America. We regularly ship tools to metal stamping plants in Mexico, USA, and Canada.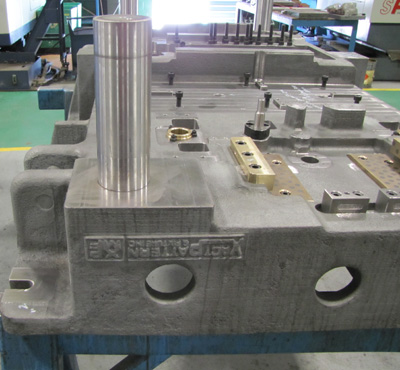 We can provide managed tooling for overseas die packages. Low cost country tooling prices can be quoted with full tool buy off at Anderdon Tool in Canada.
Anderdon Machine Tool & Manufacturing is registered to ISO 9001:2008.
We are a proud member of the Canadian Tooling & Machining Association (CTMA) and the Windsor-Essex Chamber of Commerce.
Innovation
Anderdon Tool supports a work environment of innovation and continuous improvement. From design and engineering through to manufacturing and tool tryout, our improvements and innovation continue to make Anderdon Tool a more effective tool supplier.
Our design and engineering team make use of computer simulation for part manufacturing. Identifying potential forming problems during the design and engineering phase of tool building prevents scheduling delays during manufacturing. Up front reliance on engineering, design, and CAD/CAM, ensures tooling is built in a timely and cost effective manner. Active solution-driven communication with tool buyers keeps schedules on track.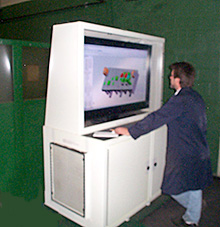 The manufacturing floor is moving towards a total reduction of large paper-based drawings. Large-screen mobile CAD stations on the shop floor allow for interactive D sized views.
Anderdon Tool is increasing its use of CNC machining for tool details. A common FCS clamping system has been adopted by Anderdon Tool to facilitate faster set up between machines. The bottom clamping system does not interfere with machining surfaces thus allowing faster machine cycles because clamp repositioning is not required. This clamping system also enables lights-out machining of tool details and stage tools. Minimizing machine set up has allowed for better management and utilization of tool makers and machinists during multi-shift operations.
Fostering an innovative environment has allowed Anderdon Tool the flexibility to quickly and efficiently take on new products, to embrace R & D projects, new machining techniques, and new work in the areas of prototype parts, reverse engineering, and experimental parts.